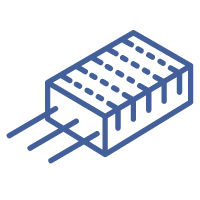 32266
Part Number:

32266
Manufacturer:
Ventron No:

7310603-32266
Description:

32266 datasheet pdf and Multifunction product details from Siretta Ltd stock available at Ventron
Data Sheet:
Specifications
Description
FAQs
Shipping
Siretta Ltd 32266 technical specifications, attributes, parameters and parts with similar specifications to Siretta Ltd 32266.
Part Status

Obsolete

Moisture Sensitivity Level (MSL)

1 (Unlimited)
Popular Search Part Number
Related Keywords
Search Tags
Help you to save your cost and time.

Reliable package for your goods.

Fast Reliable Delivery to save time.

Quality premium after-sale service.